What are our puzzle-hunts like?
Puzzle-hunt is a smart fun game, in which you progress by decrypting cyphers.  Our cypher games include a story that uncovers as you progress. In our city treasure hunts, you get to know the city in a non-traditional way. Online escape games can be enjoyed from the comfort of your home. More info is available in a blog article.
One smartphone / tablet with internet connection, a pen and a paper.
After purchasing a game, you will receive an email with detailed information. This email also includes login credentials to our web game app. After signing in, the app will guide you throught the entire game. It will show you the story, provide cypher inputs and navigations, check correctness of the passwords. The app also provides hints how to solve the cyphers, if you need them. In our city (outdoor) puzzle-hunts, you also use a game brochure that you pick-up at the start.
All city puzzle-hunts are available in English and in local language. Online puzzle-hunts are available in English and Slovak.
It's all up to you. You can try to beat the record or take it easy and enjoy the game with breaks for refreshment. Typical duration is shown in details of all games.
IMPRISONED BY FOUR GATES

The game's story takes you to Bratislava in 1610. You are an apprentice of Jan Jesenius who is pronounced a heretic and sentenced to death for doing an illegal autopsy. You become an outlaw imprisoned by four gates.
Will you manage to escape the city with the help of encrypted instructions from Master Jesenius?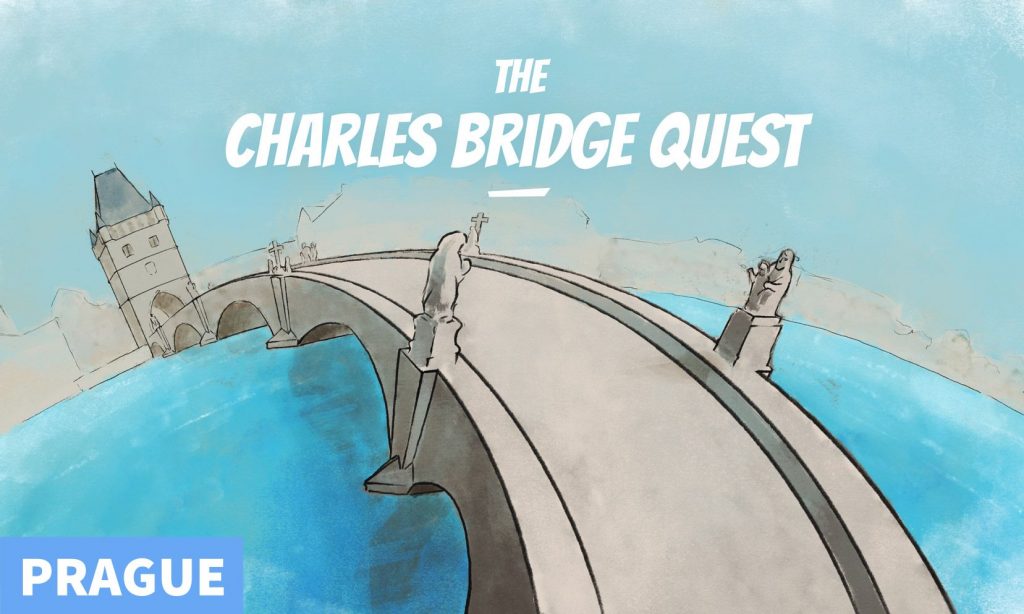 The Charles bridge quest

This puzzle-hunt takes you to the Medieval Prague and tells you the story of the Charles bridge construction.
coming soon
QUARANTINE

You ended up in a mandatory home quarantine. Stuck in a house that you recently purchased, but didn't have time to reconstruct. Loneliness is driving you crazy and you start seeing things that are not real. Or are they? Could it be that this house has a hidden secret?
Onine puzzle-hunt that you can play anywhere.