We realize that each team is unique. That's why we approach the design of each teambuilding individually. We tailor the activities to your needs and expectations. In most cases, we use a combination of the following three approaches:
Collaborate as a team, solve ciphers, gain clues and uncover the location of a hidden treasure. Tasks and puzzles are closely linked to the event location and to your company.
Teambuilding full of activities you will not find anywhere else. You will experience large inflatable horse racing, giant sling shots and many more original team-based tasks.
Entertaining program for your company party or conference full of quizzes, ciphers and unconventional challenges. Also great as a marketing event for your clients.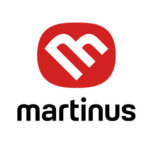 We were very satisfied with the program prepared by Pod klobúkom.
They promptly incorporated all of our requests and comments. My colleagues
had a great time. The coordinators were very friendly and the whole communication
went smoothly. Superb teambuilding that you will definitely enjoy. We will gladly
cooperate with Pod klobúkom again.Ivana Kendralová, Marketing specialist, Martinus, s.r.o.
I have known the "Pod klobúkom" programs for a long time and I hoped that they would also interest my colleagues at the year-end party. Sometimes it's hard to predict how people will react to new things, but all my doubts disappeared at the very first task of the party game. Seeing colleagues solving prepared puzzles, "arguing" in the heat of the game about the allocation of 0.5 points and immediately after that congratulating their opponents was more than fun. My colleague probably summed it up best when she said: "It has never happened at our party, that we had to postpone the ride home, because nobody wanted to leave. Unbelievable!". Many thanks gentlemen! See you soon 😊.Peter Štefánik, Head of HR, CONTINENTAL MATADOR RUBBER, s.r.o.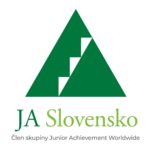 All activities the guys from Pod klobúkom prepared for us and our students were simply amazing. You will involve not only your brain, but also your muscles. And entertainment is the icing on the cake. The program is tailored to your requirements and will definitely meet your expectations.Peter Kalčevský, program director, JA Slovensko
Teambuilding built exactly to our needs. Great feedback from employees. We look forward to working with Pod klobúkom again soon.Vladimír Šamaj, owner , ProLife Centrum, s.r.o.
In June 2021, I organized a team building for a customer in Banská Štiavnica. Despite the fact that pandemic restrictions were still changing, the guys at Pod klobúkom were incredibly flexible. After preparing several variants, exploring the location and thorough preparation of each activity, they came up with a great program, in which really everyone participated. The activities were smart and funny, each completely different, but all connected and tailored to the given topic. I really appreciated that, despite the time constraints, they were able to prepare a program that we will remember. I would gladly cooperate with them again.Katarína Sipajová, Huawei Technologies Slovak.
Precise preparation, entertaining and funny puzzles tailored to the location and my team. Teambuilding with Pod klobúkom had a spark and captivated everyone - not only the notorious players. We will be happy to repeat the pleasant atmosphere if there is an opportunity.Marek Řezáč, Česká spořitelna, a.s.

Thanks again for the perfectly prepared event, professional approach and very friendly atmosphere. We really enjoyed it. I am looking forward to another superb teambuilding, which we will definitely repeat in the future.Peter Fapšo, GASTROVIA group s.r.o.